S./
BLOG
5 Key Steps To Building A Great Small Business Website
08.01.2022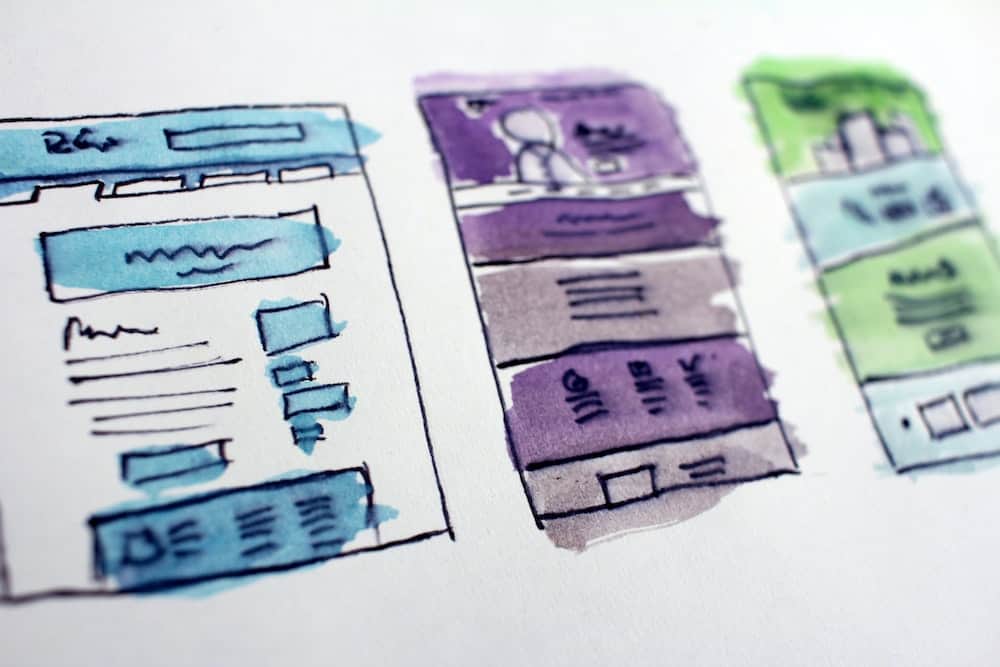 With over 31 million small businesses in the U.S., it's safe to say that competition is stiff. If you're new to the world of entrepreneurship or business ownership, one of the best ways to stand out from this competition is with great web design.
It's no secret that most people use the internet to search for, well, just about everything in today's day and age — and that includes the services/products you offer. With the right website designer, you can tap into this massive pool of potential.
Learn more about the top five factors that go into a competitive business website.
1. Your Domain Name Is Crucial
Your domain name is, essentially, your website address. And it makes all the difference when your ideal customer is looking for a specific service or product that you might offer. Keep these crucial factors in mind when picking a domain name:
Keep it short and simple
Ensure it's relatively easy to spell
Avoid using numbers, hyphens, and other special characters
Ensure your domain is SEO-optimized, i.e. it includes keywords about what your business offers
Always choose a legitimate extension, such as ".com"
Choosing this type of extension might involve having to pay a fee or purchasing a specific domain name. But trust us, it's worth the small fee so that your customers can easily find and remember your website address.
2. Make Your Business Description Front and Center
Ever landed on a website home page only to find yourself completely baffled over what that business offers? Don't make the same mistake. Your website home page, also called the landing page, should always include a clear and concise description of the product/services you offer.
Ensure that this description sits near the top of the page, i.e. above the fold, so that your customers don't even have to scroll down to find it.
3. Prioritize Website UX Design
UX design stands for user experience. In today's online world, the experience your average customer has on your website makes a massive impact on your overall business. It's almost akin to what they experience if they were to visit your physical store or business premises.
You need to put a great amount of time and effort into the UX design of your website so that it's:
Easy to use, navigate, and understand
User-friendly, i.e. your customers feel welcome and aren't over/underwhelmed by the design
Font-friendly i.e. your customers can actually read the text on your website
Graphics are SEO-optimized and the right size so that they don't slow down page load time
Your website design should also include clear and obvious call-to-actions, such as buttons that say "contact us" or "shop now". Make sure it's easy for your customers to access your contact information, too!
4. Build Trust With Branding
Along with great UX design, you also need to consider how your website represents and reflects your brand. This is because your branding helps your customers recognize and build trust in your business.
A huge part of getting your branding right is researching who your customers are and creating a brand persona. This is, essentially, who your ideal target customer is. Make sure to implement this branding across your website in key elements such as your logo, color palette, design, graphics, and the voice of your content.
5. SEO Optimization Is Everything
The field of SEO is ever-evolving so make sure you work with a website designer who is well-versed in all the latest SEO strategies and trends. SEO optimization affects the visibility and popularity of your website. In other words, how easily your average customer can find you in Google search results. Key elements of SEO optimization include:
Well-written, SEO-optimized website code
Astute keyword research and implementation across all written content
Page load time — it must be fast and efficient
A secure SSL certificate
A responsive website that's optimized for mobile use
Along with this, your website's link network is very important. Always include links between web pages, as well as outbound links to all of your other social platforms, such as Facebook, Instagram, TikTok, and Twitter.
Looking for Competitive Web Design Services?
If you want to make a real splash with your website, then you're in the right place! Splash Creative is your go-to agency that offers expert web design services.
Get in touch with us for a website designer that can help you bring your unique business website and brand identity to life.